A Modern, Connected Solution Designed for Your Needs
Manufacturers of chemicals, pharmaceuticals, cosmetics, and food products face many unique challenges. In addition to customer demands for fast deliveries and lower costs, your company has added pressure for quality control and compliance. We know the importance you place on a quality product and customer service while streamlining operations and maximizing revenue. It's a lot to manage, but with the right technology and the right people, it's possible. That's why we've assembled a team of experts passionate about the batch manufacturing process and Microsoft Dynamics solutions.
With Dynamics 365 and trusted partnerships, we provide the ideal end-to-end solution to handle the requirements of your day-to-day operation: financials, business intelligence, lot management, recipe management, research and development, quality control, validation, warehousing, manufacturing, and distribution.
Stoneridge Software works in lock-step with your team to discover and define what you want to get out of your business solution and then we work together to make it happen. The Stoneridge Client Journey is designed to involve your team from beginning to end in the successful deployment of your system. And after you go-live? We're still here. We place a priority on supporting you with the training, resources, and community connections you need to maximize your investment.
Solution Map
Microsoft Dynamics 365 for Batch Manufacturing handles all your core financials plus these industry-specific needs:
Lot Management
Lot attributes
Lot tracing
Product labels
Restrictions
Expiration
Quality
Quality Assurance
Inspection plans
Inspection orders
Sample management
Equipment testing
Delivery rating
Stability tests
Compliance
Electronic signatures
Audit trails
Security
Validation
Execution
Recipe management
Manufacturing specifications
Returnable container management
Hazardous substance management
Decanting
Warehouse management
MRP & CRP
Talk to us today about solutions for your business.
Transform Your Manufacturing
with Business Central
Business Central for Batch Manufacturing: Research and Development
Business Central for Batch Manufacturing: Warehouse Operations
Business Central for Batch Manufacturing: Vendor Rating
Business Central for Batch Manufacturing: Quality and Compliance
Business Central for Batch Manufacturing: Production and Purchase Planning
Business Central for Batch Manufacturing: Manufacturing Execution
Business Central for Batch Manufacturing: Items, Formulas, Recipes, and BOMs
Business Central for Batch Manufacturing: Company Setup and Financial Configurations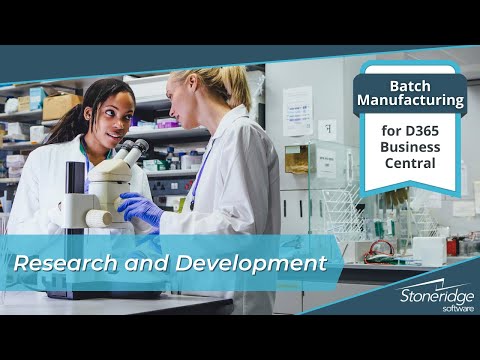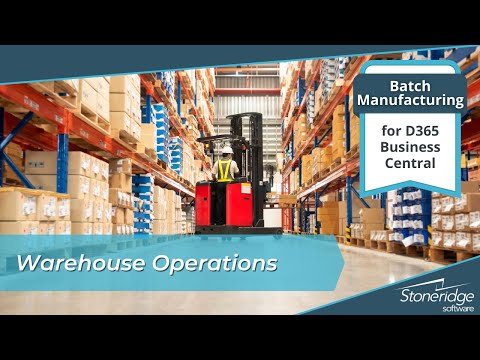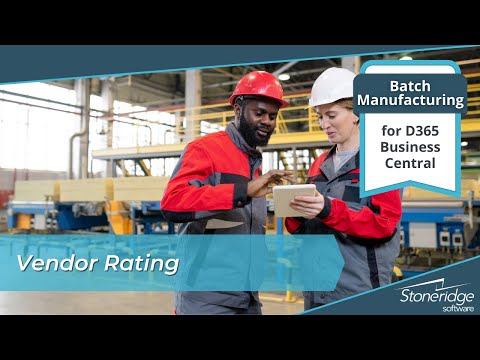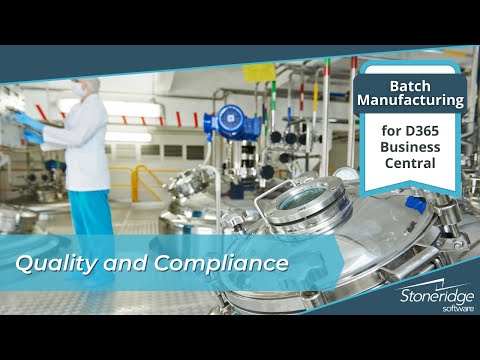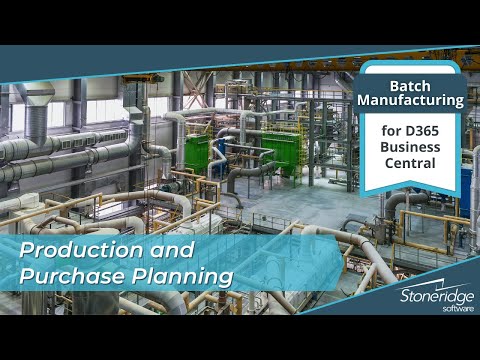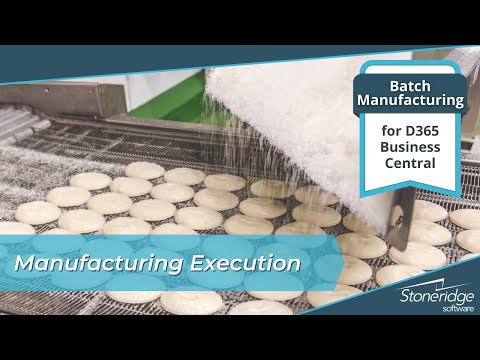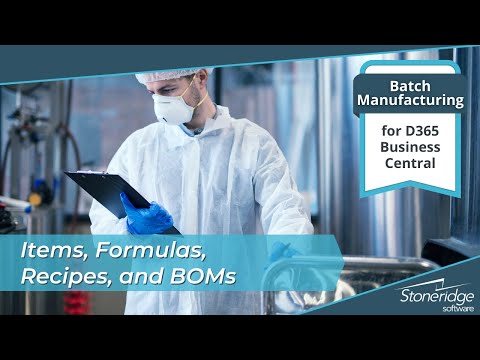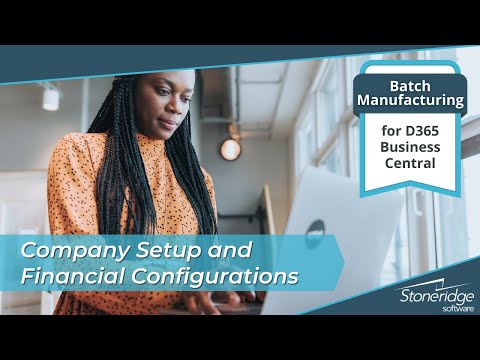 "High Level of Technical Knowledge"

"What I like best about Stoneridge Software is the high level of technical knowledge and the ability to handle mission-critical issues."
Amy Axness, Controller, J & D Manufacturing
Start the Conversation
It's our mission to help clients win. We'd love to talk to you about the right business solutions to help you achieve your goals.