Regardless of your niche within the food and beverage manufacturing industry, your operation is bound to benefit from using an enterprise resource planning (ERP) system. An ERP provides software for managing your financial systems, supply chain, manufacturing processes, warehousing, and distribution all in one integrated solution. By integrating your business management systems in one comprehensive software solution, you gain an up-to-date bird's-eye view of your operations, empowering you to optimize processes and make informed business decisions.
Contact us today to learn more about how food and beverage ERP software can benefit your business.
Contact Us
You know the unique requirements for the products you make—baked goods, frozen and packaged foods, dairy products, fresh produce, juices and sodas, or meat, poultry, and seafood. In addition to the universal demands on manufacturing processes, food and beverage companies face industry-specific challenges, such as:
Lot, serial, and pack level supply chain traceability
Regulatory requirements from the Food and Drug Administration (FDA) or the United States Department of Agriculture (USDA), including:

Facility registration
Compliance with current good manufacturing practices (CGMPs)
Recordkeeping requirements
Reporting adverse events

State and local regulatory requirements
Safe food handling
Allergen cross-contamination avoidance
Keeping up with these wide-ranging concerns demands a systematic approach. When you factor in an intensely competitive landscape and narrow profit margins, a modern, cloud-based ERP system is an absolute necessity.
What Is Microsoft Dynamics 365?
Microsoft Dynamics 365 is a suite of ERP and customer relationship management (CRM) business applications used by businesses of all sizes.
Microsoft Dynamics 365 Business Central powered by Yaveon ProBatch provides an all-in-one ERP solution for small and medium-sized food and beverage manufacturers.
Enterprise-level organizations usually select Dynamics 365 Finance and Supply Chain Management for their ERP systems.
Dynamics 365 is cloud-native ERP and CRM software. Using a cloud-based solution means you don't need to invest in on-premises information technology (IT) infrastructure like servers and server rooms—and the accompanying hardware, maintenance, and upgrade costs.
Dynamics 365 is a software-as-a-service (SaaS) product. It's licensed per user, can be accessed on any device (desktop, tablet, or mobile), requires no installation or time-consuming feature or security upgrades, and is always up to date.
As a cloud-based SaaS solution hosted on Microsoft Azure, your Dynamics 365 food and beverage ERP is easy to scale as your business grows.
Dynamics 365 is tightly integrated with Microsoft 365 Office applications. This allows your employees to access and utilize ERP and CRM information using familiar software they work with every day.
You can use Dynamics 365 to maximize efficiency and optimize and automate your food and beverage manufacturing operations.
Dynamics 365 covers many important manufacturing-related functions, including:
First expiry, first out (FEFO) tracking

to optimize picking and prevent stock obsolescence.

Production order lot inheritance and pack level tracking

for full traceability from raw materials to finished goods.

Load carriers (license plating)

to simplify product movements.

Barcode scanning

to increase accuracy and efficiency.

Automated purchase planning

to ensure you always have the right materials on hand.

Cycle counting

to ensure quantities are accurate.

Vendor quote management

to get the best prices on ingredients.

Manufacturing execution system (MES) capabilities

to increase accuracy and efficiency.

Joint production

for multiple outputs from a single production process.

Scale integration

to enhance operational efficiency and accuracy.

Production planning with visual scheduling tools

for operational agility

Filling and decanting orders

to accommodate multiple container and finished good product requirements.

Production sequencing

to manage order of production based on defined criteria, minimizing downtime and machine cleaning time.
A Dynamics 365 food and beverage manufacturing ERP from Stoneridge not only helps you manage risk; it also equips you to stay competitive and profitable.
Dynamics 365 vs. Food-Industry-Specific Solutions
You might wonder why you should use a Dynamics 365 ERP when you can use food and beverage software created specifically for the food and beverage industry. Food and beverage industry–specific software systems cover niche industry needs but struggle with traditional business operations like financials and warehouse management.
Here are seven advantages of all-inclusive software like Microsoft Dynamics 365 for food and beverage manufacturing:
Why a New Food and Beverage ERP Is a Better Investment Than a New Piece of Machinery
An ERP provides far more benefits than a new piece of equipment. Accurate, instantly accessible information is foundational to the future of your business. Modern software captures data on your shop and warehouse floors and makes it immediately available in your offices—without any need for manual data entry. This allows you to grow without adding staff, make quicker decisions, and trust the numbers you're basing your business decisions on.
Additional benefits of an ERP include:
Improved inventory control: Real-time data helps you identify and manage shrinkage and waste.
Attract and retain better talent: The most qualified job seekers want to work with modern, innovative organizations.
Provide better customer service: Respond to customer needs and requests with instantaneous and accurate information.
View our Video Playlist
Business Central for Batch Manufacturing: Research and Development
Business Central for Batch Manufacturing: Warehouse Operations
Business Central for Batch Manufacturing: Vendor Rating
Business Central for Batch Manufacturing: Quality and Compliance
Business Central for Batch Manufacturing: Production and Purchase Planning
Business Central for Batch Manufacturing: Manufacturing Execution
Business Central for Batch Manufacturing: Items, Formulas, Recipes, and BOMs
Business Central for Batch Manufacturing: Company Setup and Financial Configurations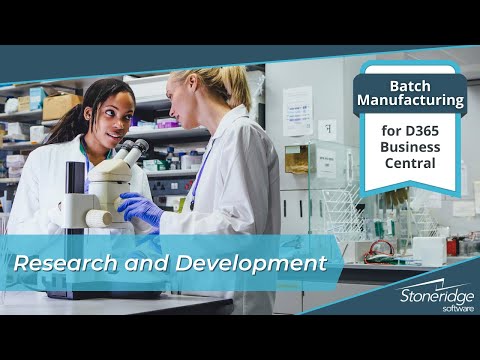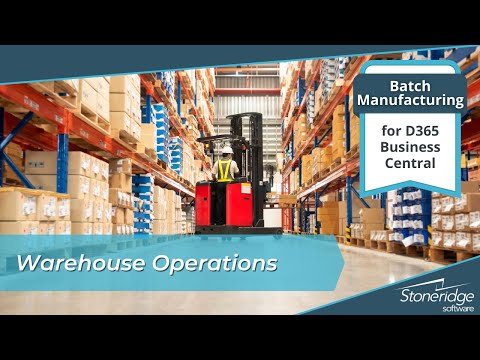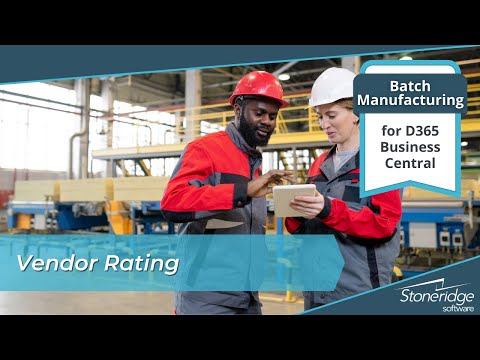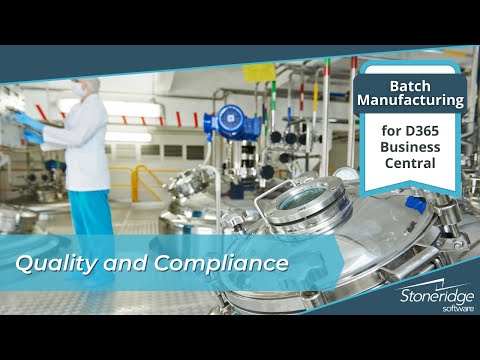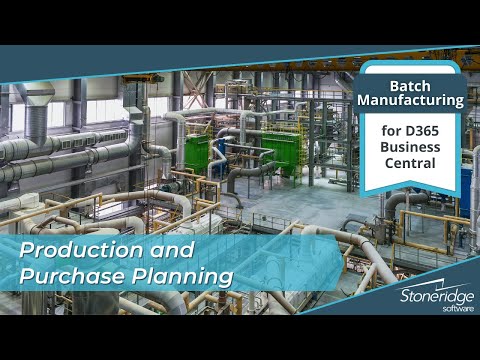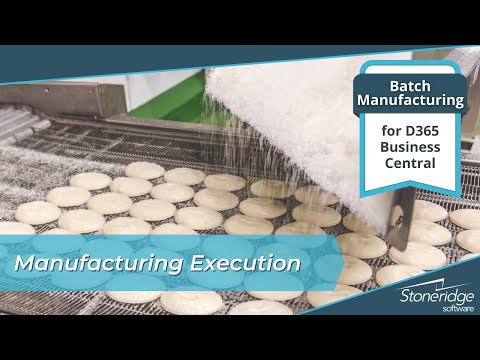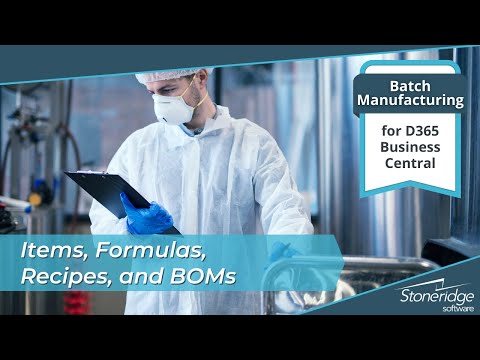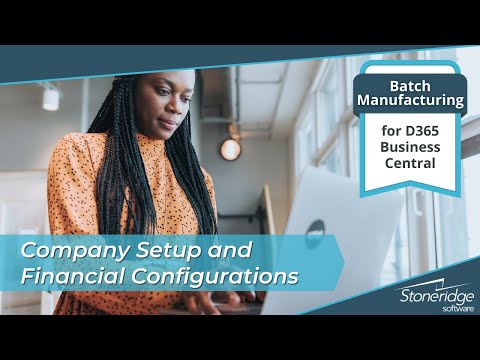 Microsoft 365 Business Premium vs. Basic
There are a variety of Microsoft 365 plans available for businesses: Business plans for small- and medium-sized companies, and Enterprise plans for larger corporations.
If you need Microsoft 365 for a small business, you'll probably opt for one of the four Business plans (presented in order of increasing cost and more extensive features:
Microsoft 365 Business Basic

Microsoft 365 Apps for Business

Microsoft 365 Business Standard

Microsoft 365 Business Premium
Here, we'll give you a comparison of the features available in the Microsoft 365 Business Basic and Premium plans so that you can get an idea of the available offerings. Both plans are billed per user; because plans are charged per user, you can easily manage costs as your workforce expands or contracts.
Microsoft 365 Business Basic
The Microsoft 365 Business Basic plan provides each user with access to online versions of Office apps, one TB of OneDrive storage, and access to conferencing and collaboration tools in Microsoft Teams. The Basic plan also gives your company business-class email and standard security options.
Let Stoneridge Software Implement Your Food and Beverage ERP
Because so much rides on the performance of your food and beverage ERP, you need a proven implementation partner.
Stoneridge is a certified Microsoft Solutions Partner and earned its status as Microsoft Partner of the Year for Microsoft Dynamics 365 Business Central in 2022 through its record of success in deploying ERP and CRM systems.
Our expert team will work with you to understand your business and create a food and beverage ERP tailored to your needs. In addition, we pride ourselves on standing shoulder-to-shoulder with you long after your ERP is up and running, providing ongoing training and support.
Contact Stoneridge today to start the conversation about your food and beverage ERP.
"Few other players offer a common platform and data model for CRM and ERP – and none bring in the Office productivity capabilities as Microsoft can."

Nucleus Research
Read More on Our Manufacturing Blog
Start the Conversation
It's our mission to help clients win. We'd love to talk to you about the right business solutions to help you achieve your goals.